Want a quick and easy treat for your puppy or dog? Try making them some flavored freeze pops or
ice cubes!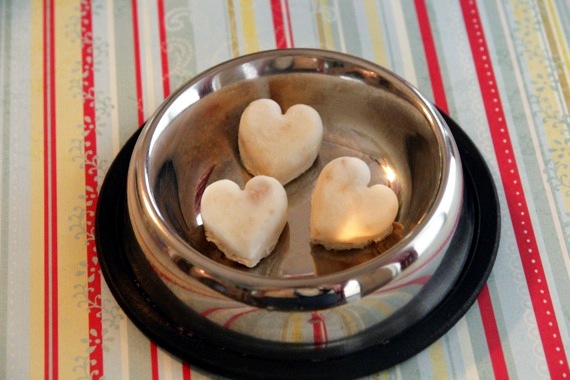 Stew some chicken breast or meat chunks in water with a pinch of salt.
When that is done cooking, wait for the broth to cool.
Pour this into an ice cube tray or popsicle mold, adding a few meat pieces if you would like.
Wait for the liquid to completely harden in the freezer.
Pop them out and have some fun!!
This is a good treat for everyday or for training, giving them a few minutes of icy, flavorful fun!
P.S. For an added bonus try using a bone-shaped mold for your ice treats!
Would you like to know more about Purebred Breeders? Visit Purebredbreeders.com